JEDI Award
The Justice, Equity, Diversity, and Inclusion (JEDI) Award
Established in 2020, the annual JEDI Award honors and recognizes an individual from the Lamont Community for their valuable contributions to advancing Justice, Equity, Diversity, and Inclusion (JEDI) at Lamont. The JEDI Award carries a $2,000 cash prize and a certificate.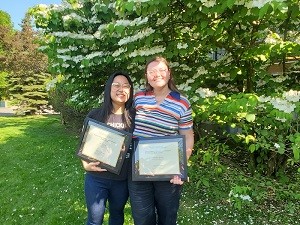 2022-2023: Congratulations to PhD students Clara Chang and Lauren Moseley for receiving Lamont's JEDI Award, acknowledging their individual contributions and collaborative efforts to address justice, equity, diversity, and inclusion at Lamont and in the geosciences. This joint award recognizes the power and impact of working as a team to confront systemic barriers.
---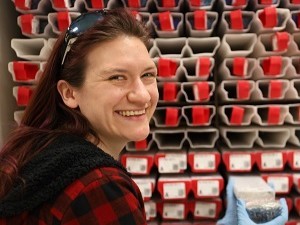 2021: Congratulations to Jennifer Middleton, Lamont Assistant Research Professor, Geochemistry, for receiving Lamont's JEDI Award. Through her leadership and vision, Jenny has had a significant impact on improving the campus climate at Lamont. Her dedication to building and maintaining a supportive community has made Lamont more welcoming to the next generation of Lamonters. Jenny is a brave leader who confronts difficult challenges with an enthusiasm that keeps people going. We are so grateful for her contributions!
---
Congratulations also to all our 2021 JEDI nominees: Clara Chang, Benjamin Keisling, and Lauren Moseley. Thank you for your important contributions to making Lamont a better place!
---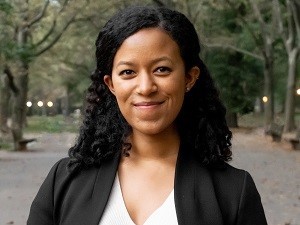 2020: Congratulations to Kailani Acosta, Graduate Student, for receiving Lamont's inaugural JEDI Award. Kailani's contributions to Justice, Equity, Diversity, and inclusion (JEDI) at Lamont have been far reaching and impactful across the entire Lamont community. We thank Kailani for her tireless efforts and commitment to making Lamont a more inclusive place!
---
Congratulations also to all our 2020 JEDI nominees: Benjamin Keisling, Jennifer Middleton, Lauren Moseley, Elise Myers, and Lucy Tweed. Thank you for your contributions and for making Lamont a better place. Your work is greatly appreciated!
---
I. Selection Criteria
Candidates will be judged on the following criteria:
Raising awareness on DEI issues at Lamont
Working with members of the Lamont community on DEI issues
Advocating for minority/marginalized groups on campus
Leadership activities on DEI issues
II. Selection Process
Nominators should submit a letter of nomination (not to exceed 2 pages) describing how the nominee has led or contributed to DEI efforts at Lamont.
Nominators are encouraged to solicit up to two letters in support of the nomination from members of the Lamont Community. Letters of support should not exceed 2 pages each. Letters of support are not required for full consideration of a nominee, but will likely strengthen their case. Note: In order to protect privacy and confidentiality, individual letters for each nominee must be submitted electronically by the letter writer and not as part of a larger dossier. All materials are expected to be confidential. The selection committee will review the nominations and make a recommendation to the Director. 
Deadline: All letters must be submitted electronically to the Asst. Director of Diversity, Equity and Inclusion ([email protected]).
III. Eligibility
Nominees: Current members of LDEO, DEES, IRI, and CIESIN. Note that current members of the selection committee and/or the Lamont Directorate are not eligible for this award.
Nominators: All members of LDEO, DEES, IRI, and CIESIN may submit nominations. Nominations may also be submitted by persons outside of these units who were members of these units within the past two years. Each individual may submit only one nomination per year. There is no limit on the number of supporting letters an individual may submit.
IV. The Award Selection Committee
The LDEO DEIA Standing Committee will review the JEDI Award nominations and recommend a recipient to the Director, LDEO.