About
The Office of Academic Affairs & Diversity is housed in the Lamont Directorate, and has the following mission and focus:
1. To enable better representation of underrepresented groups, including women and minorities, and promoting diversity and inclusion among all scientific ranks at Lamont;
2. To develop policies, procedures, and initiatives for academic affairs and diversity. These include: search and recruitment procedures; appointments and promotions; salary structures; family leave policies; bylaws and governance; mentoring programs; awards and recognition; and the advancement of junior scientists.
BIAS TRAINING & PRESENTATIONS
This office conducts training and presentations on the following topics: Implicit Bias; Racial Bias; Gender Bias; LGBTQ+ Awareness. These sessions are especially customized to the STEM workplace. Sessions typically last 1 hour. To request a bias training session, email [email protected]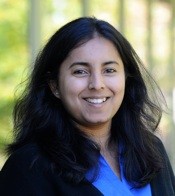 ABOUT DR. DUTT:
Dr. Kuheli Dutt is the Assistant Director for Academic Affairs and Diversity at Lamont and serves as Diversity and Academic Affairs Officer. Dr. Dutt leads Diversity, Equity, and Inclusion (DEI) efforts at Lamont. Dr. Dutt has a PhD in public policy, and her research focuses on implicit bias, gender, and STEM diversity. Her paper on Gender Differences in Recommendation Letters for Postdoctoral Fellowships in Geoscience was published in Nature Geoscience. Her book, Women in the Geosciences was published by the American Geophysical Union (AGU). Dr. Dutt has also written various opinion pieces, including Race and Racism in the Geosciences (Nature Geoscience); How Implicit Bias and Lack of Diversity Undermine Science (Scientific American), and Promoting Racial Diversity in Geoscience Through Transparency (AGU Eos). Dr. Dutt was a co-author for an article in a special edition of The Lancet on Women in Science. Dr. Dutt was also a co-author on the Guide to Inclusive Scientific Meetings, published jointly by the Earth Science Women's Network and 500 Women Scientists, following a workshop at the Aspen Global Change Institute. Her guidelines on Avoiding Gender Bias in Recommendation Letters can be found on the AGU Ethics and Equity website, under Leading Practices in Diversity and Inclusion.
Dr. Dutt's work has been covered by media venues including: NPR Science Friday; New York Times; Huffington Post; Scientific American; Nature; Science;  Eos (AGU);  Inside Higher Ed;  Physics World;  Ars Technica;  The Verge;  Smithsonian; El Español; Time; Fortune;  and others. Dr. Dutt has presented to national and international audiences on STEM diversity and implicit bias, and serves on the International Advisory Board for Gender Equality at the University of Southern Denmark. Dr. Dutt also serves on the Columbia University Senate Commission on the Status of Women; and the Columbia University Task Force on Diversity, Inclusion, and Belonging. Dr. Dutt was interviewed by Alan Alda on his Clear+Vivid podcast on the lack of diversity and inclusion in science.
Dr. Dutt has served on several panels, committees, and workshops pertaining to STEM diversity, and has given invited talks and presentations at various venues, including: Yale University, Cornell University, American Geophysical Union, Goldschmidt Conference, National Science Foundation (ADVANCE), Association of Women in Science, Aspen Global Change Institute, University of Southern Denmark, American Society of Association Executives, SPIE Photonics West, The Earth Institute at Columbia University, Center on Global Energy Policy, Columbia Bridge to PhD Scholars Program, EI Climate & Society Program, Columbia Faculty of Arts & Sciences, and others.
Specific to Lamont, Dr. Dutt participates in the following areas of leadership:
LDEO Executive Committee (ExCom): This committee deals with all policy and programmatic issues associated with future directions of the Observatory. For more details click here.
LDEO Promotions & Careers Subcommittee (P&C): This committee assesses the present research performance of the Observatory. For details click here.
LDEO Postdoctoral Fellowship Committee: This committee selects the top candidates for the LDEO Postdoctoral Fellowships. For more details click here.
LDEO Associate Directors Council (ADC): This group deals with the day to day management of the Observatory and provides counsel to the Director.
LDEO Annual Performance Review: This committee assesses the performance of the scientific staff and recommends merit-based salary increases
LDEO Excellence in Mentoring Award: This award recognizes a member of the Lamont research staff for mentoring of juniors. For details go to Excellence in Mentoring Award
Lamont Campus Life Committee: This committee reviews and recommends improvements to policies, procedures and facilities pertaining to the general quality of life on the Lamont Campus.
Search committees for Officers of Research: These groups make decisions pertaining to hiring new research staff at LDEO. The Office of Academic Affairs & Diversity provides guidelines and support to these committees. For more details go to Search Committees
Ad-Hoc committees (equivalent of tenure-review) for senior staff appointments at LDEO.