LGBTQ Awareness
Our "You Are Welcome Here" initiative is designed to promote inclusiveness, with a special emphasis on Lesbian Gay Bisexual Transgender Queer (LGBTQ+) minorities. Started by former Lamont graduate student Kyle Frischkorn, the aim of this initiative is to raise awareness and create a safe and welcoming space for all. To learn more about the origin of this initiative, read Kyle's Scientific American blog. "You Are Welcome Here" stickers are available at the Lamont Directorate.
Information about Pride Month activities on the Lamont campus is available here.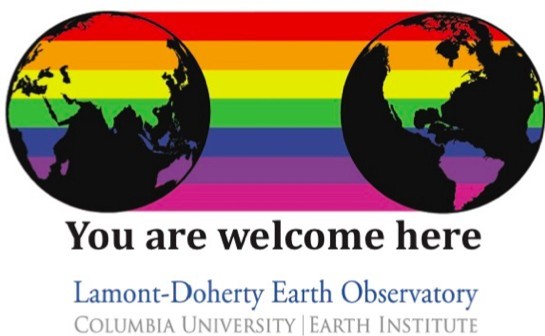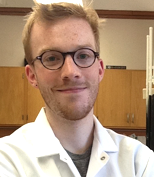 Facts and Statistics on LGBTQ groups:
- LGBTQ scientists in STEM fields report more negative workplace experiences than their counterparts in other industries or non-LGBTQ scientists in STEM. LGBTQ scientists are also more likely to leave STEM fields at higher rates than non-LGBTQ scientists. Learn more: LGBTQ scientists are still left out and LGBTQ students more likely to leave STEM
- Among LGBT youth, mental health issues stemming from rejection are at alarming levels.  According to a research study done by the Family Acceptance Project (San Francisco State University), compared to teens who have not faced rejection LGBT teens who have faced rejection from their families/ caregivers/ peers are six times more likely to report high levels of depression, six times more likely to experiment with drugs, and eight times more likely to commit suicide. Approximately 30-40% of all LGBT youth who have faced rejection on account of being LGBT have attempted suicide. To learn more about the Family Acceptance Project click here
- Homelessness among LGBT youth is extremely high compared to the rest of the population. According to a study by the UCLA School of Law LGBT youth make up approximately 35-40% of homeless youth, despite constituting only  about 5% of the overall youth cohort. Click here to read the full report.
- According to the National Gay and Lesbian Task Force (NGLTF) one in five LGBT college students fear for their physical safety due to their gender identity or their perceived sexual orientation.   To learn more visit the NGLTF website
- According to the Gay, Lesbian and Straight Education Network (GLSEN) only about 2-5% of college athletes are out. According to the Executive Director of GLSEN, there are two major minefields in coming out: the potential to face ridicule and lose support of teammates and peers; and the loss of financial and personal support from the coach. To learn more visit the GLSEN website.
- Campus Pride has released an index of colleges and universities based on their LGBT friendliness, based on a survey of 50+ questions, corresponding to 8  different LGBT-friendly factors. These factors are: policy inclusion; support & institutional commitment; academic life; student life; housing; campus safety; counseling & health; and recruitment & retention efforts. To learn more please visit the Campus Pride website.
Lamont Campus Restrooms
Gender neutral restrooms at Lamont are clearly marked. A list of all gender neutral restrooms is available on the Lamont Campus Map. All single-gender restrooms have QR codes on the door which can be scanned to show a list of gender neutral restrooms on the Lamont campus and their locations.
Columbia Safe Zone Program:
Visit LGBTQ@Columbia to learn about the office, including the Safe Zone program.